Real Estate Organizations
American Planning Association
American Real Estate and Urban Economics Association
American Real Estate Society
Appraisal Institute - National Office
Building Owners & Managers Association (BOMA)
California Department of Real Estate (DRE)
California Association of Realtors (CAR)
Certified Commercial Investment Member (CCIM)
Counselors of Real Estate (CRE)
Employees Relocation Council (ERC)
National Association of Real Estate Investment Trusts (NAREIT)
National Association of Residential Property Managers (NARPM)
Office of Real Estate Appraiser (OREA) - California
Counselors of Real Estate
Institute of Real Estate Management
National Association of Corporate Real Estate Executives
Real Estate Information Providers Association
Real Estate Research Institute
Women in Real Estate (WIRE)
Construction
American Society of Civil Engineers
Associated Builders and Contractors
Construction Financial Management Association
Construction Specifications Institute
Design-Build Institute of America
International Interior Design Association
Housing & Homebuilding
HomeBuilder.com
National Apartment Association
National Association of Affordable Housing Lenders
National Association of Home Builders
National Housing Institute
National Multi Housing Council
Property Listings
Homestore.com
HUD Homes for Sale
Realtor.com
HomeGain.com
Yahoo Real Estate
Yahoo Classifieds
Homeseekers.com
New Homes
Property Management & Improvements
Building Owners and Managers Association
Contractor Referrals
Home Building Tools
Home Improvement
International Facility Management Association
National Association of Residential Property Managers
National Parking Association
National Property Management Association
Architecture, Design, Land & Urban Planning
American Society of Landscape Architects
American Land Title Association
California Center for Land Recycling
Design Management Institute
International Institute for Sustainable Development
Lincoln Institute of Land Policy
National Association of Environmental Professionals
Urban Land Institute
Property Valuations
Appraisers
Home Inspectors
Commercial, Industrial, Investment & Redevelopment
American Hotel & Motel Association
American Resort Development Association
Commercial Real Estate Secondary Market and Securitization Association
International Council of Shopping Centers
International Economic Development Council
National Association of Development Organizations
National Association of Industrial and Office Parks
National Network of Commercial Real Estate Women
Pension Real Estate Association
Real Estate Capital Resources Association
National Council of Real Estate Investment Fiduciaries
National Association of Housing and Redevelopment Officials
Society of Industrial and Office Realtors
Self Storage Association
Reference Sources

American Society for Testing and Materials (ASTM)
ASTM Committee E50 on Environmental Assessment was formed in 1990. The Committee, published the Annual Book of ASTM Standards, Volume 11.04. These standards have and continue to play a preeminent role in all aspects commercial real estate transactions, storage tanks and pollution prevention.

International Real Estate Directory - (IRED.com)

International Accounting Standards Board
The objectives of IASB are to develop, in the public interest, a single set of high quality, understandable and enforceable global accounting standards.

International Association of Assessing Officers (IAAO)
The mission of IAAO is to promote innovation and excellence in property appraisal and property tax policy and administration through professional development, education, research and technical assistance. The organization represents 8,000 members and is a leader in mass appraisal methodology and practices.


International Valuation Standards Committee
The principal IVSC objective is to formulate and publish, in the public interest, valuation Standards and procedural guidance for the valuation of assets for use in financial statements, and to promote their worldwide acceptance and observance.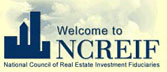 National Council of Real Estate Investment Fiduciaries
NCREIF is an association of institutional real estate professionals who share a common interest in their industry. They are investment managers, plan sponsors, academicians, consultants, appraisers, CPA's and other service providers who have a significant involvement in pension fund real estate investments.

Broker Contacts
Real Estate Library
Glossary of Financial Terms
Securities Trading Bookstore
National Bureau of Economic Research
Business News